A little rain wasn't going to stop us this year. Earlier this month, Bridges SI hosted our third annual charity golf tournament at 1757 Golf Club in Dulles, Virginia. For the second year in a row, the tournament was held in benefit of Operation First Response, which concentrates its efforts in assisting our nation's Wounded Heroes and Disabled Veterans. Although inclement weather forced a mid-round delay, all of the teams were able to turn in their complete 18-hole scorecards by the end of the day.
Money was raised for OFR through purchasable mulligans, raffles, and individual contributions. In addition, Bridges SI as a company has matched that figure for the past two years we have paired with OFR. Overall, we have raised more than $6,000, and as you can see, the tournament is turning into an annual event that all look forward to. If you would like to donate to OFR, please click here.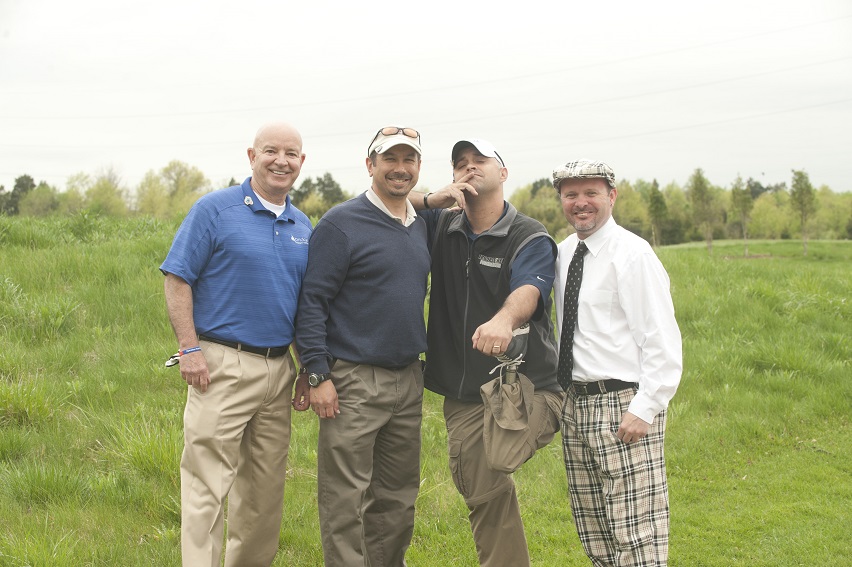 Click the image above to see more images from the Bridges SI Golf Tournament
During the closing ceremony, Peggy Baker, owner and founder of OFR, thanked all of the participants in the tournament and reminded us of the ultimate sacrifices that were made for us to be where we are today. Our team members had the privilege of golfing with U.S. Army veteran Josh Ferguson, pictured above, who works closely with Peggy at OFR. Peggy spoke of the lifelong bonds she has formed with the veterans and their families, and how they remind us daily to be thankful for all that our soldiers have done.
About Operation First Response
OFR's mission is to provide personal and financial help throughout the recovery period and during transition from military life to the civilian world. Financial aid varies based on individual needs, ranging from rent, utilities, vehicle payments, groceries, clothing, and travel expenses. OFR commits to easing some of the burdens of the wounded and their families as much as possible, and is honored to assist these individuals who have dedicated their lives to serving our nation.
Vendor Contributions
We would like to extend a special thanks to AMX, Middle Atlantic, BSS and JBL by Harman and Sigmet Corporation for assisting in sponsoring this year's tournament.
As Memorial Day just passed, we would like to recognize and thank the members of the United States Armed Forces for their service. We hope everyone had a safe and happy holiday!